Privi Sanitizer Tunnels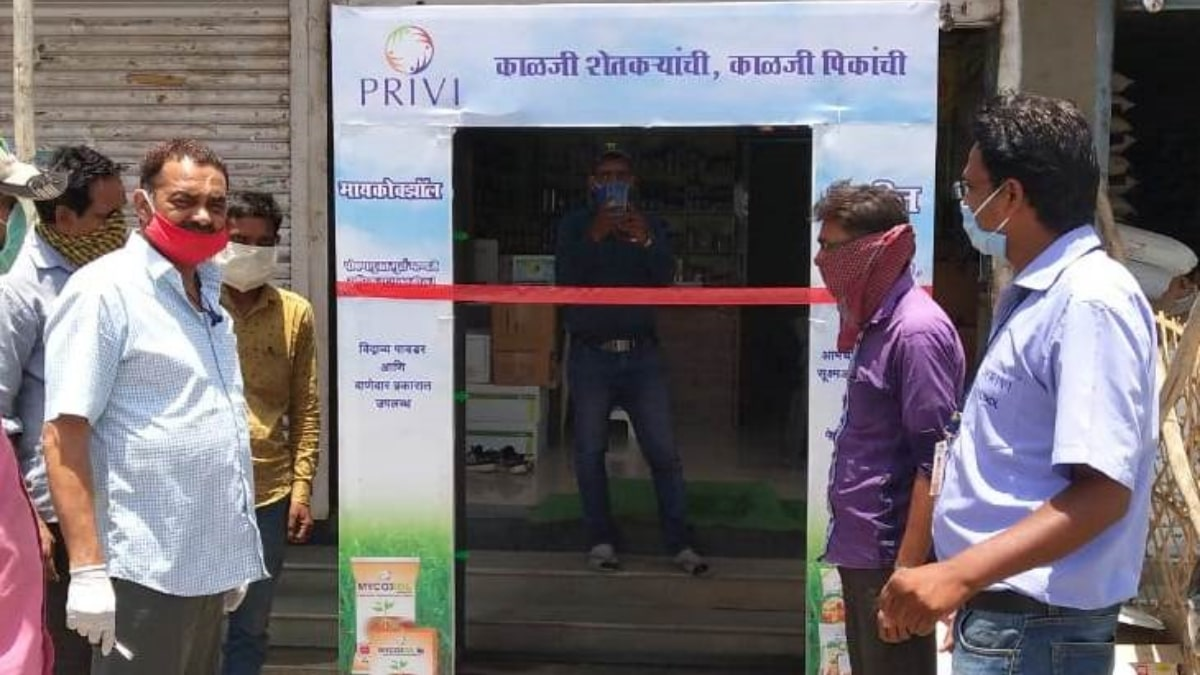 Farmer and distributor interactions are essential for farmers to procure nutrients, fertilizers, seeds and equipment.

As an effort to ensure safe interactions between farmers and distributors for safe procurement of farming essentials Privi Life Sciences has installed Sanitizer Tunnels at distributor locations.

316 such Sanitizer Tunnels have been installed across 46 districts at distributor locations to enable farmers to visit and safely interact with distributors.