Innovation
Innovation for nature and people to flourish together
To transform the way farmers grow food like never before, we are developing innovative formulations that empower agriculture greater than ever before.
40
Scientists and engineers
7
Poster presentation
International Conferences
35
Research papers
International Journals
Creating Solutions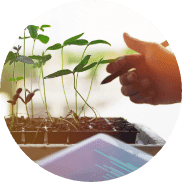 Advancing soil health, plant health, and disease prevention
Privi is collaborating with renowned institutions – on national and international levels, and external partners to generate true value for agriculturalists, consumers, and our planet. Our systematic and extensive collaborations between researchers and developers are creating new possibilities.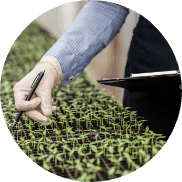 Lab research
Privi has state-of-the-art research laboratories located at the headquarters in Mumbai and at the manufacturing plants at Roha and Kolhar. We develop innovative formulations catering to diverse needs by integrating the latest technologies and chemistries with modern techniques and constantly invest in R&D projects.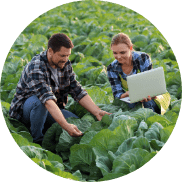 Field research
Our application research team is vigorously involved in field studies to assess and expand product efficacies. The field team is focused on generating data on several aspects of crops for multiple seasons and locations, to ensure consistency in results.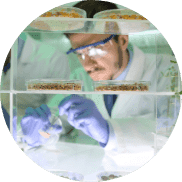 Team
Our people are at the forefront of innovation in the agriculture sector. Their skills and commitment distinctively position our company to deliver on the needs of farmers globally and, in turn, contribute to our bigger vision: Micro input. Macro impact. Zero residue.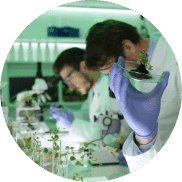 Facilities
Our products are manufactured under stringent quality controlled processes and the manufacturing facilities are certified under the ISO 9001-2015 Quality Manufacturing System. We are also CHEMEXIL certified under the Basic Chemicals, Cosmetics & Dyes Export Promotion Council set up by the Ministry of Commerce & Industry, Government of India.