Managing Director's Message
Sustainable agriculture is key in restoring the planet
We are working unitedly with farmers, scientists, and institutions to find sustainable ways for farming as well as improving lives.
For a few years now, the news has been abuzz with what the implications of 50 billion people living on this planet by the year 2030 can be. As an agricultural solutions company, we have a direct responsibility in ensuring that we can work towards making this planet a suitable place to live for these 50 billion people. But our very well-being is directly dependent on this plant's well-being. Can mankind flourish when the planet it lives on isn't? To change the narrative about our bleak future, we have to heal and restore the planet itself so it can bear the weight we place on it.This is the purpose that drives us today - Reclaiming the future through sustainable agriculture.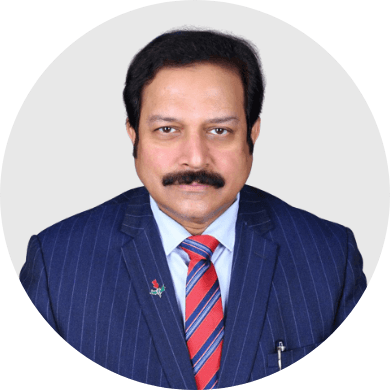 United to ReEarth
When we ventured into agribusiness after over three decades in aroma chemicals, we carried forth the same excellence of research and manufacturing to the new business. Eco-friendly, organic, residue-free, innovation are the keywords of our strategy, of empowering farmers to grow more in less while protecting the planet. At Privi, we undertake life sciences to elevate the lives of all beings and the only home we have - our Earth.
Today, our employees, scientists, engineers, customers, business partners and stakeholders are in harmony with our purpose of 'Re-Earth': Inclusive growth stems from both experience and knowledge. To this end, we run education programs that aim at raising awareness for food and farming across the globe.
With our Re-Earth manifesto, we continually strive to address the major challenges of our time by strengthening the farming industry, enriching food production, conserving precious resources, and shaping a beautiful future.
We have only one planet. To provide food security,we have the responsibility for our future generation to re-generate our soil. It's time to ReEarth.
Mr. R S Rajan, Managing Director