Field Day on rice crop in collaboration with Dr. BSKKV, Dapoli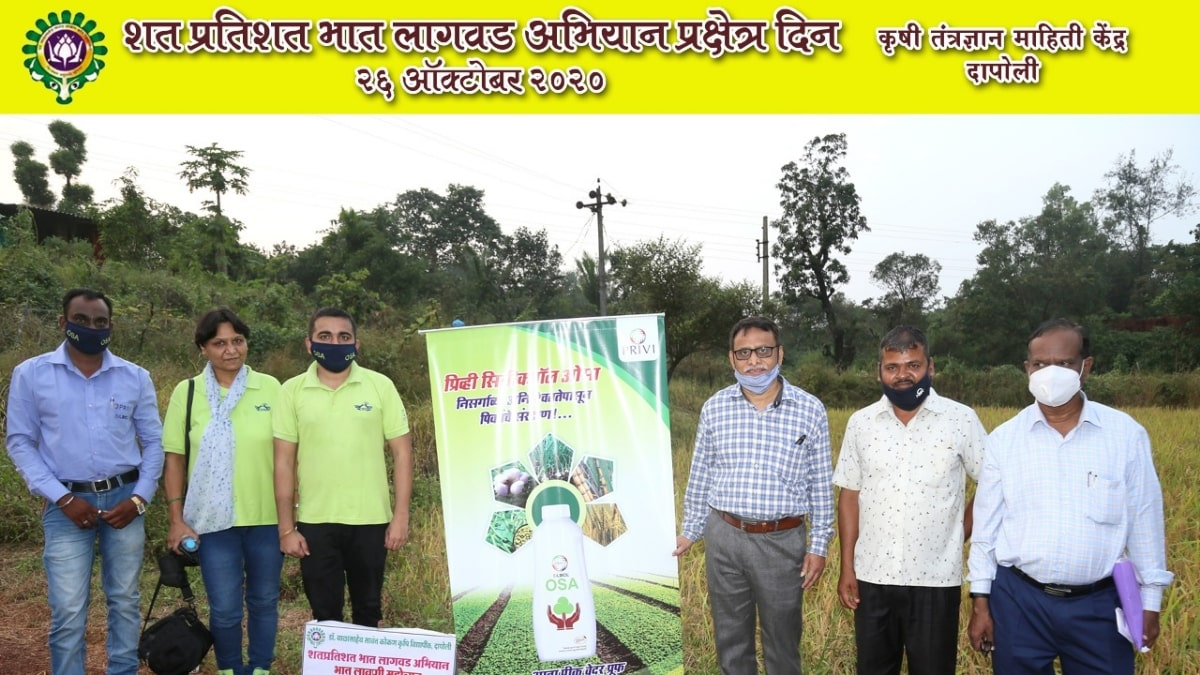 Rice is the major crop cultivated in the Konkan region of Maharashtra during Kharif season. Last few years is witnessing a decline in rice sown area @ 3-5 hectare per village per year.This reduction in the rice sown area annually has attributed to decline in productivity of rice in the region and is also leading to conversion of arable land into non arable. To restore the ecosystem, Dr. Balasaheb Sawant Konkan Krishi Vidyapeeth (Dr. BSKKV)Dapoli had initiated a drive for 100 percent rice planting on the guidelines on hon. Vice Chancellor Dr S. D. Sawant, in few villages adjoining Dapoli, in the first phase of program with the objectives of ensuring sowing of rice on entire arable land in the region and provide technical guidance for nutrition and disease management to rice growers of the region for better profitability.

Silicon has been identified as a "missing link" in agriculture and plays manifold role in optimizing crop nutritional status and also has a role in alleviating abiotic and biotic stresses for crop. Rice is silicon accumulator and requires silicon in substantial amounts for better productivity and quality.

Privi Life Sciences has joined hands with BSKKV in their drive by providing the required OSA based products, Silixol OSA and Geoxol.com to be used in farmers field spanning 10 hectares across different villages.

The extension team of the university had coordinated with farmers and ensured the adoption of all practices as per guidelines including application of Geoxol.com (for soil application) and Silixol OSA (for foliar sprays).

Team of Privi had participated in the field day organized by the extension department of BSKKV at village Kudawade in DapoliTaluka on October 26, 2020 on the field of Mr. Balasaheb More.

Application of products (Geoxol.com and Silixol OSA) had a profound impact of crop and was witnessed by the gathering of 75 farmers along with the representatives from the university as well as the taluka Agriculture Department, Ministry of Agriculture, Maharashtra Government. Similar positive impact of products were recorded at other fields too.