Covid 19 Suraksha Kits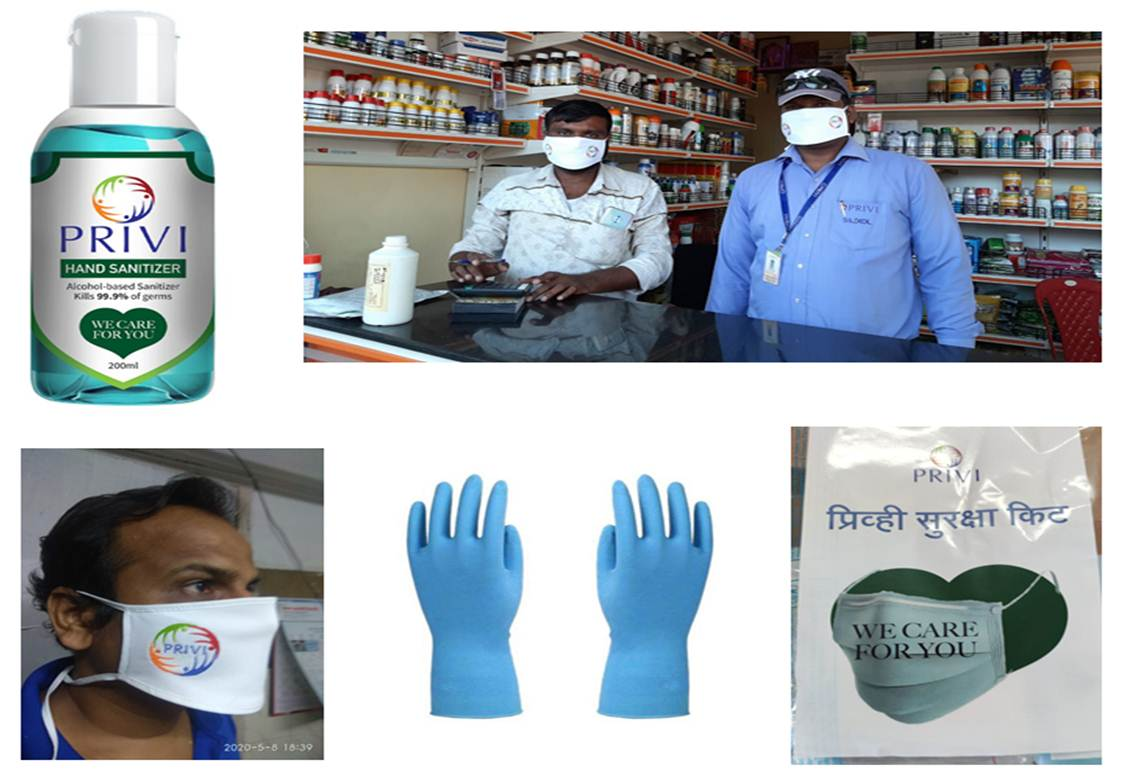 Privi Life Sciences is providing Privi SURAKSHA (safety) Kits to channel partners to ensure safe operations across regions.

Each Privi SURAKSHA (safety) Kit comes with a Privi Sanitizer 200ml Bottle, three Cloth Masks and three pairs of Gloves.

More than 650 such Covid 19 safety kits have been distributed across the network.